For the very first stages of my driving experience, I have been working with my mom instead of with my mentor as I need to have a basic understanding of the operation of a vehicle before I actually get on the road and start on the skills. Though I have spoken on the phone with my mentor, we haven't met yet in person to begin my lessons!
For my mom, however, her experience with driving came through getting her learners licence in Canada, as well as taking her own driving lessons before she got her full licence and started to gain the confidence that she now has with driving! After 30 years of driving, she is grateful for being able to drive comfortably as it has provided her with freedom and mobility. My mom values being confident in her driving abilities and ability to respond quickly to potential hazards and difficult situations on the road. The first time she got behind the wheel, my mom found driving intimidating, exhilarating, and found herself surprised at how little effort it takes to move a car, while at the same time it is necessary to be aware of so many different considerations. By the time she took her test for her full licence, she was comfortable with her abilities in driving but has only improved since.
After I took my L test, my mom took me out to look at the basics of vehicle operation before I actually start moving the car. We began with an external check of the vehicle, including light operations and things to watch out for. This was followed by a turn in the driver's seat, talking about how to adjust the car to suit my body and my needs. This process included seat, mirror, and wheel adjustments. We then went over the location and function of all the controls, as well as the meaning of all of the gauges and warning lights. We talked about gears, application of the emergency brake, as well as some other essentials. This was a really cool learning experience for me, because it was as if everything I had learned from the book had come to life and was in front of me, all serving different functions that come together to operate the vehicle as a whole.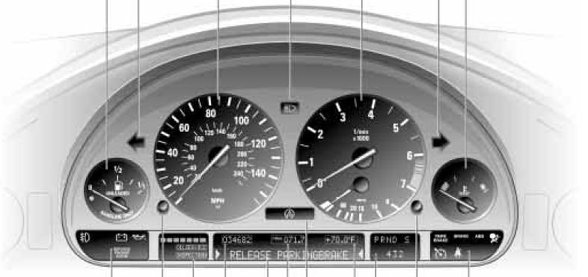 There were some things that I found really quite effective in the way that my mom introduced the car to me. In particular, I found the process of beginning with pedantic knowledge, then progressing to seeing, then to doing a valuable strategy for me. Each different approach that I took at a particular aspect only enhanced my understanding of it, until I had multiple contexts from which I could see an application of the aspect. Should I ever be involved in teaching someone else about a vehicle, I would use this same approach. Read up first, see how it's done, and then give it a shot!
Next in my learning process will come moving the car for the first time, as well as meeting up with my mentor to begin on my driving skills. I'm really excited for what the world of driving has up its' sleeve for me in the coming months!